The "Avatars and Digital Human for Co-presence Systems" project aims to develop advanced techniques for creating high-quality digital avatars and virtual humans. Montage4D focuses on real-time seamless texture montage for dynamic multiview reconstruction, which can be used for immersive telepresence in various applications such as business, training, and live entertainment. HumanGPS aims to build dense correspondences between human images under arbitrary camera viewpoints and body poses using a deep learning framework. The proposed embeddings can produce accurate correspondences between images with remarkable generalization capabilities on both intra and inter subjects. HeadAvatar proposes a method to learn a high-quality implicit 3D head avatar from a monocular RGB video captured in the wild. The learnt avatar can be driven by a parametric face model to achieve user-controlled facial expressions and head poses, with more accurate expression-dependent details and good generalization to out-of-training expressions compared to other state-of-the-art approaches.
Publications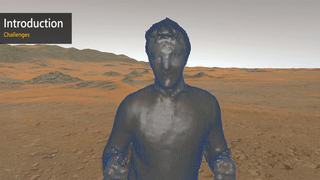 Journal of Computer Graphics Techniques (JCGT), 2019.
Keywords: texture montage, 3d reconstruction, texture stitching, view-dependent rendering, discrete geodesics, projective texture mapping, differential geometry, temporal texture fields; digital human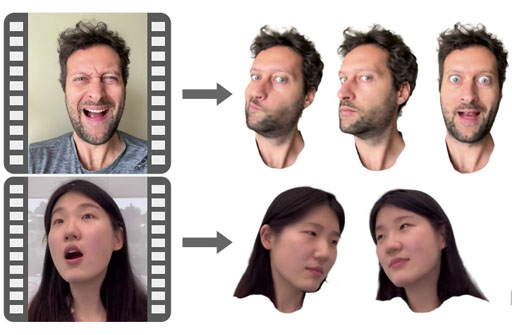 2023 IEEE/CVF Conference on Computer Vision and Pattern Recognition (CVPR), 2023.
Keywords: implicit 3D avatar, monocular RGB video, facial expressions, head poses, neural radiance field, photorealism, digital human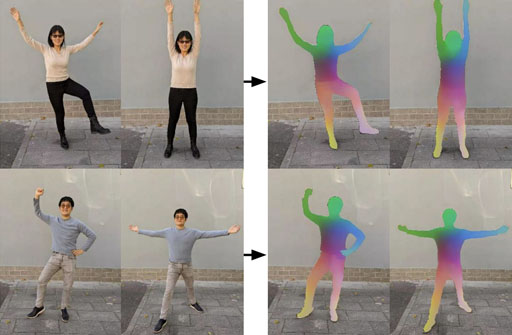 2021 IEEE/CVF Conference on Computer Vision and Pattern Recognition (CVPR), 2021.
Keywords: correspondences, geodesic distance, embeddings, neural networks, digital human, interactive perception